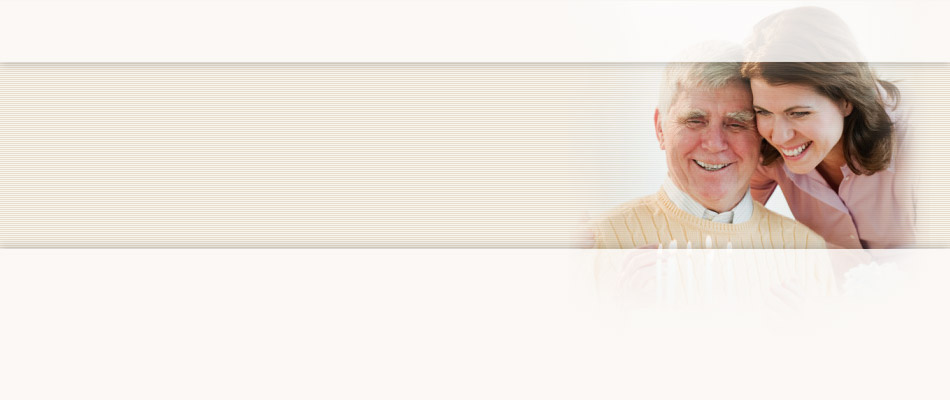 Testimonials
It made me aware of the great struggle to complete everyday tasks. To stay confident and in control is an enormous undertaking. It moves you from sympathy to empathy.
On the impact of the Caregiver Resource Center experience, Virtual Dementia Tour of Second Wind Dreams and P.K. Beville ®
United HomeCare
News / Events
Company News
---
March 26, 2014
United HomeCare Announces the 2014 Claude Pepper Award Honorees for "40 Years and Beyond"
Celebration set for May 15 at Jungle Island. Awards honored individuals and South Florida companies who have made significant contributions to improving our community.
January 24, 2014
United HomeCare® set to celebrate breaking ground on its First Assisted Living Facility in West Kendall
United HomeCare® (UHC), a leading non-profit home health and community care organization in South Florida, is now looking beyond its quality-of-life solutions and care capabilities to the assisted living arena, and will celebrate the groundbreaking on its new facility – The Residences of United HomeCare® – on January 24, 2014. The groundbreaking coincides with UHC's 40 year landmark anniversary of promoting health and wellness among its elderly clients and their caregivers.
August 30, 2013
United HomeCare's "Stress-Busting" Program Brings Relief to Caregivers
Workshops lower stress of caring for loved one suffering from Alzheimer's or other dementia.
April 5, 2013
United HomeCare Announces the 2013 Claude Pepper Award Recipients and Sponsors
United HomeCare (UHC) announces the award recipients and sponsors for the 19th Annual Claude Pepper Memorial Awards Dinner on May 16, 2013, at Jungle Island in Miami.
September 10, 2012
Support Group for People with Early-Stage Alzheimer's and Their Caregivers
Sessions begin October 11, 2012 at the Caregiver Resource Center
August 14, 2012
United HomeCare Social Worker and Nutritionist Earn Home Care Association of Florida Awards
UnitedHomeCare's Maria Guadalupe Rodriguez-Viada, LCSW, MPH, and Simone De Oliveira,RD, were recently honored by the Home Care Association of Florida during the2012 Annual Conference and Tradeshow in Orlando for their outstandingcontributions and...
June 26, 2012
United HomeCare Names Mat Robie Executive Manager for Strategic Alignment
Paul Mathew "Mat" Robie has joined United HomeCare (UHC), one of the largest home health agencies in South Florida, as executive manager for strategic alignment. In this position, he supports the nonprofit agency's strategic business...
June 20, 2012
South Florida Champions for the Elderly and Disabled Honored at United HomeCare's 2012 Claude Pepper Memorial Awards
United HomeCare (UHC), one of the largest home health agencies in South Florida, recently hosted the 18th Annual Claude Pepper Memorial Awards event at Jungle Island in Miami. The event honored nine South Florida champions who, like the Honorable Claude...
May 31, 2012
United HomeCare Featured in Miami Today's "Best of Miami"
United HomeCare, Promoting Independence and Wellness since 1974
May 4, 2012
United HomeCare Presented with Beacon Award for Healthcare Services
United HomeCare (UHC), one of the largest home health agencies in South Florida, is this year's recipient of the Healthcare Services Award presented at the tenth annual Beacon Awards & Lifestyle Auction on April 25, 2012, at the Miami Marlins...