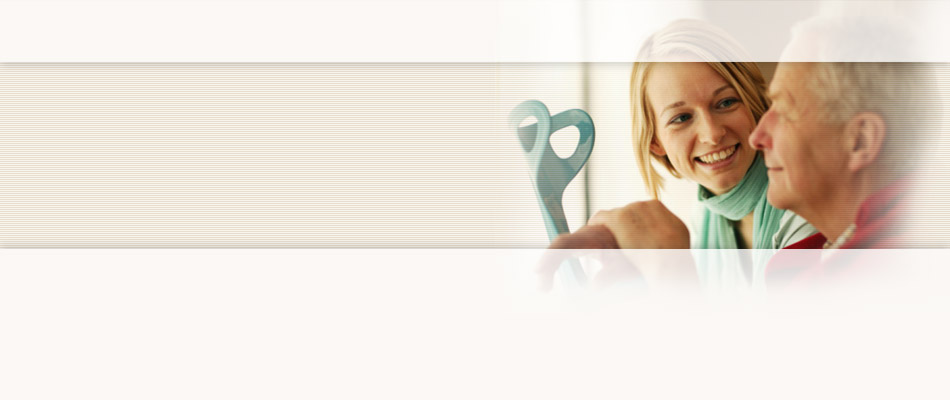 Testimonials
I would like all my staff to go through it. In general, I don't think they get all they need. It puts you in their shoes for a short time, makes you think, it sensitizes us, makes you more caring.
On the impact of the Caregiver Resource Center experience, Virtual Dementia Tour of Second Wind Dreams and P.K. Beville ®
Caregiver
Resource Center
Miami's First Caregiver Resource Center and Training Library
The Caregiver Resource Center and Training Library is dedicated to exclusively assisting formal and informal caregivers dedicated to caring for frail elderly and disabled adults in the comfort of their home. This charitable program offered by United HomeCare aims to increase caregiving capacity to meet the growing care needs of South Florida's older adult population.
The Center aims to relieve caregiver burden and enhance caregiving skills through training and capacity building to help caregivers manage caregiving responsibilities.
The Center provides a rich offering of information about long-term care, short-term care and community-based resources. As needed, we can assist individuals to apply for publicly funded home and community care programs.
Free Support Groups led by a Licensed Clinical Social Worker are offered by request. Family Caregivers can turn to the Caregiver Resource Center as a place to talk with professionals and volunteers who understand caregiver challenges.
The Caregiver Resource Center and Training Library also plays an important role in assisting working Family Caregivers in Doral and the Greater Miami Community. We offer in-person and virtual workshops to employers upon request and collaborate with Employee Assistance Programs as needed. Our expert speakers provide workshops on Long Term Care Planning, Alzheimer's and Dementia Care, Nutrition and Wellness, Stress Management for Caregivers, and more.
Benefits to Caregivers
Professional Guidance
Training
Enhanced Caregiving Skills
Support
Stress Management
Application Assistance
For more information, call our Customer Care Center at: (305) 716-0710
No Events Posted This Month