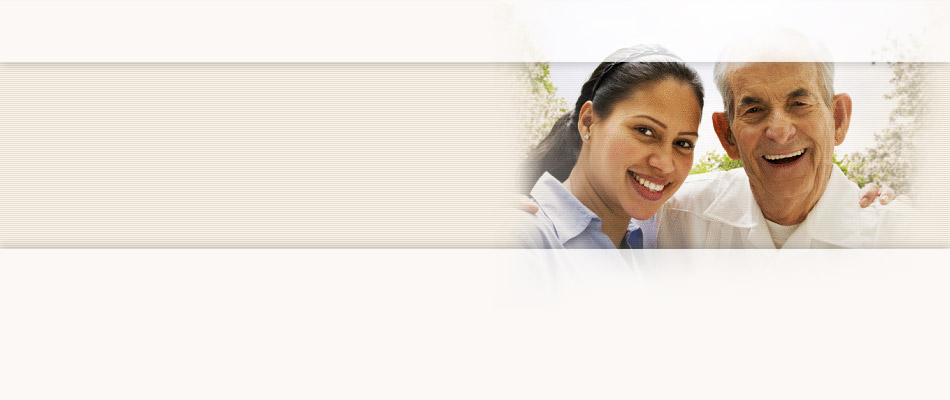 Testimonials
I would like all my staff to go through it. In general, I don't think they get all they need. It puts you in their shoes for a short time, makes you think, it sensitizes us, makes you more caring.
On the impact of the Caregiver Resource Center experience, Virtual Dementia Tour of Second Wind Dreams and P.K. Beville ®
Over 50 Years
of Caring
Services
We are there for our clients every step of the way, whether it is for post-surgery recovery, ongoing home care assistance or management of progressive, chronic diseases that require increasing care over time.
When it comes to arranging care for frail elderly or disabled individuals, navigating the maze of healthcare services, payment procedures, medications and equipment can be overwhelming. Often it takes a variety of services and a team of professionals to do it right. Our staff includes some of the best skilled nurses, social workers, case managers, home health aides, physical, occupational and speech therapists, counselors and dietitian in South Florida. Count on them for any or all of the services we offer.
We will assign one of our experienced case managers to work in partnership with you from the moment you choose United HomeCare®. These professionals make sure all the services you need work together in a cohesive plan that everyone completely understands. To take the burden off your shoulders, our case managers coordinate roles and responsibilities with all caregivers, from hospital discharge planners, social workers and health care providers to family members, friends and other caregivers.

Case managers begin with a thorough needs assessment and, in partnership with each client and their loved ones, develop a plan of care followed by ongoing guidance and monitoring of the care and services we provide.

United HomeCare is an Alzheimer's Disease Initiative (ADI) Designated Case Management Lead Agency.
If you or a loved one needs care from a professional nurse, count on us. Our nurses give physical assessments, develop care plans, monitor your loved one's conditions, and coordinate care and services with your family physicians and specialists. In addition, United HomeCare nurses perform skilled procedures, such as wound care, and give instruction to family members about disease processes and management. They will also teach proper medication management and give advice about diet, nutrition and safety.
Our physical therapists work with clients to improve their functional abilities and minimize limitations. They draw on a wide range of exercises to increase mobility, strength and range of motion as well as help with pain management. If you are the caregiver, our physical therapists can teach you how to enhance healing and prevent re-injury of the person in need of care.
Occupational therapists help clients restore their ability to perform activities of daily living after an accident or illness. These activities can include dressing, grooming, bathing and eating. Your occupational therapist may also recommend an in-home residential exercise program to improve strength and range of motion.
For clients whose illnesses involve speech disorders, we provide special treatment from our highly trained speech therapists. They will work with you on swallowing, speech and language disorders. Treatment may include physical exercises to strengthen the muscles you use when talking. It may also include speech drills to improve the clarity of your voice or sound production practice to improve your ability to say words.
Our geriatric case managers help families who are caring for older relatives. These professionals coordinate many aspects of client care, such as nursing, gerontology, social work and psychology. They also serve as guides to other community resources for caregivers of older adults and others with chronic needs, including helping those suffering from Alzheimer's Disease or Parkinsons or exhibiting symptoms of dementia.
As people age, they may struggle with emotional issues. United HomeCare has therapists who specialize in issues specific to older people. They provide counseling and emotional support and share information on resources such as support groups to enhance well-being.
At United HomeCare, we understand that people with a mental illness, including depression and anxiety, need a specific kind of help to manage their illness. Our mental health therapists treat clients with a range of conditions and also focus on rehabilitation. United HomeCare is an Alzheimer's Disease Initiative (ADI) Designated Case Management Lead Agency.
Social or emotional problems can often interfere with the recovery process. Our social workers help clients work through these problems and may help with referrals to community resources for things like long-term planning, advance directives and caregiver counseling.
Nutritionally balanced meals help promote better health. We ensure that all of our clients are getting the nutrients they need. Our nutrition services include education and guidance for caregivers and others who are preparing meals. We also can develop menus specifically for clients who are experiencing weight loss, have trouble swallowing or are diabetic.
It can be discouraging not to be able to take care of one's own routine hygiene. Our home health aides offer personalized care and assistance as well as emotional reassurance with everyday activities such as bathing, dressing, caring for hair and teeth, assisting with exercise and moving about, transfers and repositioning. Our aides also change bed linens, do light cleaning and prepare meals during visits. All United HomeCare home health aides are supervised by registered nurses.
Some clients only need help with their personal care. That is why United HomeCare offers personal care aides who focus on assistance with bathing, dressing and personal hygiene.
If you are physically unable to perform household chores, we can be there to help. We have trained homemakers who will do housekeeping, laundry, meal planning and preparation, and routine household activities when you need them.
Having someone with you on an outside visit can be extremely reassuring and offer much needed support. United HomeCare offers escorts who will personally go with clients to or from service providers, medical appointments and other destinations. However, actual transportation must be provided by the client or caregiver.
Is your loved one lonely or isolated? Are you unable to devote as much time as you would like to being with a family member? We can help by providing companions who offer non-medical supervision and personal visits. Our companions can provide conversation, play card games, read the newspaper out loud and do any number of light activities to keep your loved one stimulated.
As a caregiver or family member, there are times when you need relief and rest. United HomeCare's respite services provide non-medical assistance and supervision to clients to provide temporary relief to caregivers. We even have a dedicated Caregiver Resource Center designed specifically as a sanctuary and information clearinghouse for those carrying the major responsibility of caring for a loved one. United HomeCare is an Alzheimer's Disease Initiative (ADI) Designated Case Management Lead Agency.
It's important that your loved one live in a clean, sanitary and safe environment. We can help. We offer household chore services, such as washing floors, windows, walls and appliances.
Meals delivered to homes can guarantee that a loved one is receiving proper nutrition, a vital component of good health. Call on United HomeCare to deliver and serve appropriate and nutritionally balanced hot, cold or frozen meals in clients' homes. We also offer flexible options, including low fat, low sugar, diabetic, low sodium and pureed meals as well as ethnic preferences, such as Kosher, American or Spanish.
Sometimes clients are unable to easily obtain the medical supplies they need, especially by themselves. We can provide and deliver supplies such as adult disposable diapers, personal wipes, lotions, bandages, nutritional supplements and other consumable supplies. Simply call us and tell us what you need.
Having the right medical equipment can make daily life much easier. At United HomeCare, we can provide clients with a variety of assistive devices, such as special recliners, hospital beds, walkers, wheelchairs, canes and adaptive telephone devices.
Physical adaptations to your loved one's residence may be necessary to ensure his or her health, welfare and safety. We are equipped to make all the right adaptations for you, including installing ramps and grab-bars, widening doorways or bathroom facilities and converting tubs into showers.
Knowing your loved one can be cared for in an emergency makes the difference between peace of mind and constant worry. We offer a critical emergency service that enables your loved one to secure help in an emergency, 24 hours a day, 7 days a week. It includes the installation and service of an electronic device. The system is connected to the home phone and programmed to signal a response center once the "Help" button is activated. Clients also may wear a portable device so they can move around yet still be connected.
Continued socialization is extremely important for those who are aging. But as a caregiver you may not have time to provide this regularly. Our organized adult day program, complete with social and health activities and services, helps our clients enjoy themselves while receiving the best possible care. This service also enables caregivers to work or simply take some time for themselves.
Our United HomeCare teams provide assisted living facility referral services to complement our other offerings.
The United HomeCare Solutions® program combines 49 years of experience in care management and coordination of care to improve the total care transition from the inpatient setting to the home and community setting. Our transitions of care program, Solutions® utilizes an interdisciplinary approach to care continuity across care settings and applies proven strategies to support older adult patients (and their family caregivers) who have inadequate health literacy. The Solutions® program brings solutions to managed care and health systems seeking to contain costs for older adult patients with complex care needs as they transition across settings.
For a full description of funding programs available, please contact us at (305) 716-0710.