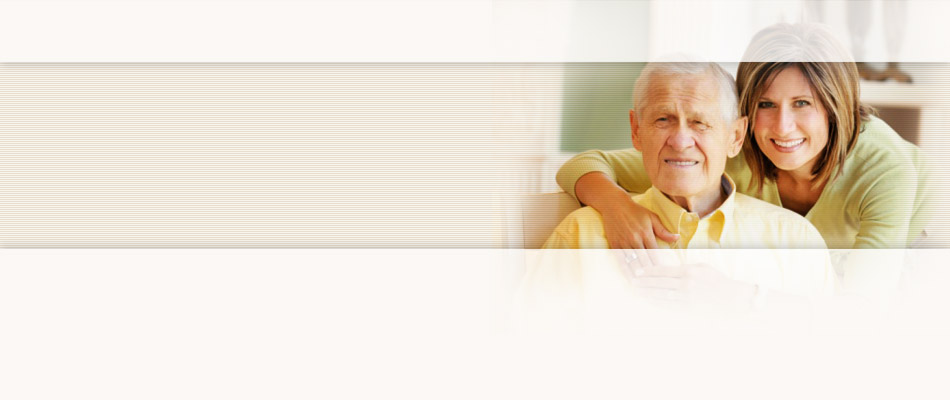 Testimonials
I would like all my staff to go through it. In general, I don't think they get all they need. It puts you in their shoes for a short time, makes you think, it sensitizes us, makes you more caring.
On the impact of the Caregiver Resource Center experience, Virtual Dementia Tour of Second Wind Dreams and P.K. Beville ®
You Can Make a Difference
United HomeCare honors Claude Pepper Award recipients and celebrates nearly half a century of serving South Florida's elderly and disabled adult community
Save the Date!
United HomeCare's 28th Annual Claude Pepper Awards Luncheon will be held on Friday, May 12, 2023 at the Pullman Hotel
(formerly Sofitel)
, 5800 Blue Lagoon Drive, Miami, FL.
For information on securing your sponsorship or tickets early, please contact Amber Rodriguez at
amber@unitedhomecare.com
.
Thank you again to all of this year's attendees, sponsors, donors, and supporters at the 27th Annual Claude Pepper Awards Luncheon! It was a huge success for our nonprofit organization and the Miami-Dade community!
Click here to view photos from the May 2022
event
If you missed your chance to attend, there is still time to make a donation toward our charity to help elderly and disabled adults in Miami-Dade County:
Make a general donation towards the Claude Pepper Awards:
This year, United HomeCare
®
is celebrating nearly half a century of improving the lives of tens of thousands of elderly and disabled adults in Miami-Dade County. United HomeCare is proud of its fundamental mission to provide our clients with the dignity, independence and compassionate care they deserve. Our mission remains as vital today as when the agency was created.

For 27 years, United HomeCare's Annual Claude Pepper Awards event has emerged as South Florida's signature, charitable event honoring individuals and organizations exemplifying the spirit and ideals of the prestigious awards' namesake, The Honorable Claude Pepper. Senator Pepper once said, "Life is like riding a bicycle: you don't fall off unless you stop pedaling." In this spirit, United HomeCare continues our commitment to the community by championing causes that deliver proven quality care solutions, and continues to carry on Claude Pepper's legacy at what has become a gathering of camaraderie for South Florida's most dedicated community champions and advocates.
2022 CLAUDE PEPPER AWARD HONOREES
Corporate Service Award
Annette Franqui
Chair, AARP Board of Directors
Active Living Award
Luis Del Pozo
Consultant, Business Development & Physician Relations;
and Retired V.P., University of Miami
Media Service Award
Dr.h.c. Rachel Tourgeman and Dr. Alan Silber
Principals, On Point with Rachel Tourgeman
Corporate Service - Healthcare Award
Jack J. Michel, M.D.
Founder, Larkin University and Larkin Health System
Public Service Award
Katherine Fernandez Rundle
State Attorney Miami-Dade County
Thelma Gibson Community Service Award
The Honorable Otis T. Wallace
Mayor, City of Florida City
Community Builder Award
The Honorable Manolo Reyes
Commissioner District 4, City of Miami

2022 SPECIAL GUESTS

Mistress of Ceremonies
Laurie Jennings
6-time Emmy Winning Journalist
Keynote Speaker
The Honorable Jeanette M. Nuñez
Florida Lieutenant Governor

Keynote Speaker
The Honorable René Garcia
Commissioner District 13, Miami-Dade County
Gold Sponsors
Alliance for Aging, Inc.
Becker & Poliakoff
Ingham Group
Pacific National Bank
Perera Aleman Law
The Honorable Rene Garcia
Truist
Silver Sponsors
All American Land Acquisition Corp.
Anthony Brunson, P.A.
Avison Young
BayShore Dura Medical
Comprehensive Medical Aesthetics
First Quality Products
FIU Nicole Wertheim College of Nursing & Health Sciences
Global Innovative Consulting Network, LLC
Global Innovative Foundation, Inc.
HHAeXchange
Humana
JQ Group of Companies
Luis Del Pozo
MagicWaste Youth Foundation
Miami Chapter Black Nurses Association, Inc.
On Point with Rachel Tourgeman
Residential Plaza
Sunshine Health
Thelma Gibson Health Initiative
TwinMed, LLC
United Way Miami
VITAS Healthcare
Media Sponsors
El Vocero
Miami Community Newspapers
Miami Empresarial
Ponemus
Silent Auction Donors
Charity Connections
Giancarlo Jewelry
Grand Stand Sports
Network Hour Benefactor
Independent Living Systems
Dare to Dream Sponsors
Avison Young
Beatriz Almario-Henessey
Carlos Rionda, P.E.
Ingham Retirement Group
The Claude Pepper Foundation
To learn about our Claude Pepper Awards Ceremony
, please contact Alina Palenzuela at
apalenzuela@unitedhomecare.com
or 305.716.0764.