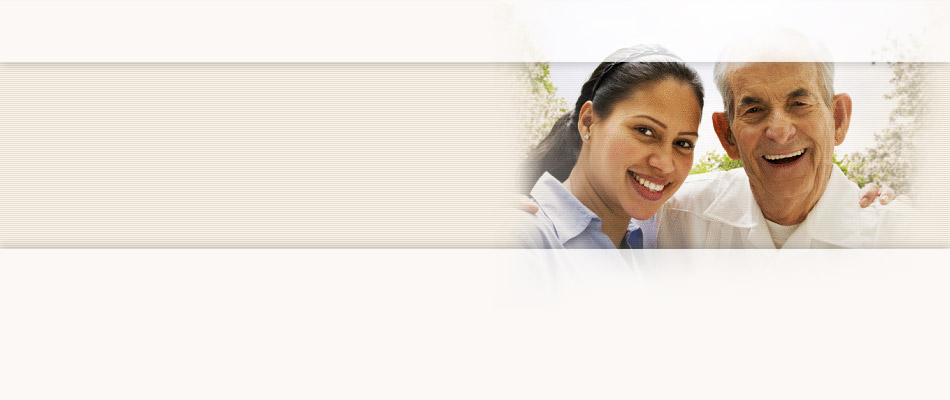 Testimonials
Two years ago, I was sent to a nursing home and I spent more than a year there. I was depressed. I felt like I was distanced from society. Thanks to the agency, I am able to live in my apartment. The agency has really made a difference in my life. I feel like I have almost erased my depression.
Elsa S., Client
Over 50 Years
of Caring
Welcome to United HomeCare
United HomeCare® is a nonprofit home health and community care organization that has served South Florida since 1973. We are dedicated to excellence in what we do – helping you or someone you love live at home independently – because there's no place like home.
We began as a division of the United Way, with a mission to help families care for their elderly and disabled relatives at home.Today, United HomeCare stays true to its mission as an independent organization, one that ranks as the largest home health agency in South Florida. Our staff includes more than 800 employees and volunteers providing care to over 3,000 clients across Miami-Dade County. They do more than deliver professional, compassionate and trustworthy care; they provide proven quality-of-life solutions in the comfort of home settings.
Over the years, we have earned a reputation for pioneering advances in home care programs, disease management, and caregiver support programs. All are designed to promote wellness and independence through an interdisciplinary approach. That means our clients benefit from the knowledge and experience of a wide range of health professionals who specialize in care for the elderly and disabled – home health aides, nurses, therapists, social workers, personal care assistants, and others.
Our case managers work together with each client's physician to assess specific needs and create a customized client care plan involving the appropriate health disciplines. We manage the entire continuum of care for the client – from start to finish – to achieve the best possible outcomes.