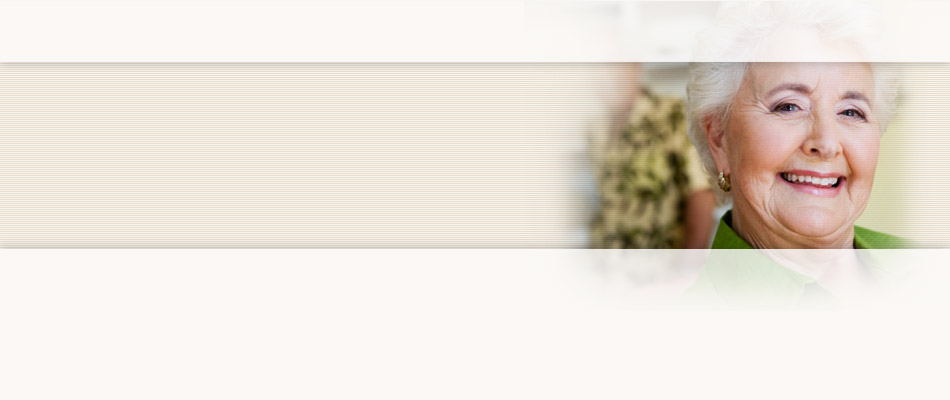 Testimonials
I have come to know United HomeCare professionally and personally, and I can testify to what this agency is doing to promote the well being of our seniors and their families with dignity, integrity and with a tremendous sense of pride.
Yolanda A., Caregiver
Privacy Policy and Disclaimer
NOTICE OF PRIVACY PRACTICES

THIS NOTICE DESCRIBES HOW MEDICAL INFORMATION ABOUT YOU MAY BE USED AND DISCLOSED AND HOW YOU CAN GET ACCESS TO THIS INFORMATION. PLEASE REVIEW IT CAREFULLY.
This Notice is effective as of May 21, 2013; revised as of July 16, 2013.

United HomeCare Services® (UHC) and its employees are committed to obtaining, maintaining using and disclosing patient protected health information (PHI) in a manner that protects patient privacy.

United HomeCare Services is required by law to provide you with this Notice of Privacy Practices with respect to PHI, to maintain privacy of PHI, to state the uses and disclosures of PHI that United Home Care Services may make, and to list the rights of individuals and our legal duties with respect to their PHI.

United HomeCare Services is required to abide by the terms of the Notice of Privacy Practices currently in effect. We reserve the right to amend this Notice of Privacy Practices and to make the provisions of the new Notice of Privacy Practices effective for all PHI that we maintain. You will be provided a copy of the amended Notice of Privacy Practices.

---
USE AND DISCLOSURE OF HEALTH INFORMATION


United HomeCare Services may use or disclose your PHI, as defined in the Privacy Rule of the Administrative Simplification provisions of the Health Insurance Portability and Accountability Act of 1996, for treatment, payment or healthcare operations purposes. PHI may be used or disclosed for other purposes only after UHC has obtained your written authorization UHC has established policies to guard against unnecessary disclosure of PHI.

---
THE FOLLOWING IS A SUMMARY OF THE CIRCUMSTANCES UNDER WHICH AND PURPOSES FOR WHICH PHI MAY BE USED AND DISCLOSED.

Treatment: UHC may use PHI to coordinate care within UHC and with others involved in your care, such as your attending physician and other health care professionals who have agreed to assist UHC in coordinating care. For example, UHC may disclose your health care information to individuals outside of UHC involved in your care including relatives you have identified, pharmacists, suppliers of medical equipment or other health care professionals. We may disclose your health information to our business associates so that they can perform the job we have asked them to do. To protect your health information, however, we require our business associates to appropriately safeguard your information.

For Payment: UHC may disclose your PHI to insurance companies, hospitals, physicians, and health plans for payment purposes, or to collect payment from third parties for the care you receive from UHC. For example, UHC may provide information regarding your health care status so that the insurer will reimburse you or UHC. UHC also may need to obtain prior approval from your insurer and may need to explain to the insurer your need for home care and the services that will be provided to you.

For Health Care Operations: UHC may use and disclose medical information about you in performing a variety of business activities that are called "healthcare operations." These "healthcare operations" activities allow us to, for example, improve the quality of care we provide and reduce healthcare costs. For example, reviewing and evaluating the skills, qualifications, and performance of healthcare providers taking care of you and improving the quality, efficiency and cost of care that we provide to you and our patients.

Students: Students/interns in health service related programs work in our agency from time to time to meet their educational requirements or to get health care experience. These students may observe or participate in your treatment or use your health information to assist in their training. You have the right to refuse to be observed or treated by any student or intern. If you do not want a student or intern to observe or participate in your care, please notify United HomeCare.

Patient Contacts: UHC may contact patients to provide appointment reminders or information about treatment alternatives or other health benefits that may be of interest to you.

Fundraising Activities: UHC may use information about you including your name, address, phone number and the dates you received care in order to contact you to raise money for UHC. UHC may also release this information to a related Agency foundation. If you do not want UHC to contact you regarding fundraising, notify The Privacy Officer at 305-328-0891 to indicate that you do not wish to receive such communications.

---
THE FOLLOWING IS A SUMMARY OF THE CIRCUMSTANCES UNDER WHICH AND PURPOSES FOR WHICH PHI MAY BE USED AND DISCLOSED WITHOUT FIRST RECEIVING YOUR WRITTEN CONSENT

Public Health: UHC may disclose PHI public activities including prevention or control disease, injury or disability, report disease, injury, vital events such as birth or death and the conduct of public health surveillance, investigations and interventions. Report adverse events, product defects, to track products or enable product recalls, repairs and replacements and to conduct post-marketing surveillance and compliance with requirements of the Food and Drug Administration. Notifying a person who may have been exposed to a communicable disease or who may be at risk of contracting or spreading a disease. Notifying employers regarding workplace safety purposes or to provide information regarding work-related injury or illness.

Abuse, Neglect Or Domestic Violence: UHC may notify government authorities if UHC believes a patient is the victim of abuse, neglect or domestic violence. UHC will make this disclosure only when specifically required by law or the patient agrees to the disclosure.

Health Oversight Activities: UHC may disclose PHI to a health oversight agency for activities including audits, civil administrative or criminal investigations, inspections, licensure or disciplinary action.

Judicial And Administrative Proceedings: UHC may disclose PHI in the course of any judicial or administrative proceeding in response to an order of a court or administrative tribunal as expressly authorized by such order or in response to a subpoena, discovery request or other lawful process.

Law Enforcement Purposes: As permitted or required by State law, UHC may disclose PHI for law enforcement purposes. For example, we may be required to release PHI as required by law for reporting certain types of wounds or other physical injuries pursuant to the court order, warrant, subpoena or summons or similar process. Identifying or locating a suspect, fugitive, material witness or missing person. Notifying law enforcement officials if UHC is suspicious that your death is the result of criminal act or in an emergency in order to report a crime.

Coroners; Medical Examiners; and Funeral Directors: UHC may disclose PHI to coroners, medical examiners, and funeral directors for purposes of determining your cause of death or for other duties, as authorized by law.

Organ, Eye Or Tissue Donation: UHC may use or disclose PHI to organ procurement organizations or other entities engaged in the procurement, banking or transplantation of organs.

Research Purposes: UHC may, under very select circumstances, use PHI for research. Before UHC discloses PHI for such research purposes, the project will be subject to a special approval process. UHC will request your written authorization before granting access to your individual identifiable health information for research.

To Advert a Serious Threat to Health or Safety: UHC may disclose PHI if UHC, in good faith, believes that such disclosure is necessary to prevent or lessen a serious and imminent threat to your health or safety or to the health and safety of the public.

Specialized Government Functions: With consent UHC may use or disclose PHI to facilitate specified government functions relating to military and veterans, national security and intelligence activities, protective services for the President and others, medical suitability determinations and inmates and law enforcement custody. We may release PHI to federal intelligence, counterintelligence, and other national security activities authorized by law.

Worker's Compensation: UHC may release PHI for worker's compensation or similar programs providing benefits for work related illnesses.

---
AUTHORIZATION NEEDED TO USE OR DISCLOSE HEALTH INFORMATION

Other than what is stated above, UHC will not disclose PHI without your written authorization for psychotherapy notes, marketing, and sale of PHI. If you or your representative authorizes UHC to use or disclose PHI, you may revoke that authorization in writing at any time.
---
CLIENT RIGHTS CONCERNING PRIVACY AND CONFIDENTIALITY

Right to request restrictions: You may request restrictions on certain uses and disclosures of PHI. You have the right to request a limit on UHC's disclosure of PHI to someone who is involved in your care or the disclosure of PHI to a health plan if the disclosure is for payment and pertains to a health care item or service for which you have paid out of pocket in full. If you wish to make a request for restrictions, please contact United HomeCare's Privacy Officer.

Right to receive confidential communications: You have the right to request that UHC communicate with you at a certain location. For example, you may ask that UHC only conduct communications pertaining to PHI with you privately with no other family members present. If you wish to receive confidential communications, please contact United Home Care Services Privacy Officer at 305-328-0891. We will not ask you the reason for your request and will accommodate all reasonable requests.

Right to Breach Notification: You have the right to be notified when a breach of your unsecured PHI has occurred. UHC will notify you promptly with the following information: a brief description of what happened, a description of the health information that was involved, what steps we are taking in response to the breach, steps you can take to protect yourself from harm, and contact procedures so you can obtain further information.

Right to inspect and copy PHI: You may inspect and copy PHI, including medical and billing records. Psychotherapy notes and certain other materials are accepted by law. Submit a request to UHC to inspect and copy records containing PHI should be submitted to United Home Care Services Privacy Officer at 305-328-0891. If you request a copy of PHI, UHC may charge a reasonable fee for copying and assembling costs associated with your request.

Right to amend health care information: You may amend your records, if you believe that PHI is incorrect or incomplete. You have to request an amendment for as long as the information is kept by UHC. Your request for an amendment of records must be made in writing to the United HomeCare Services Privacy Officer at 305-328-0891. UHC may deny the request if it is not in writing or does not include a reason for the amendment. In addition, your request may be denied if PHI records were not created by UHC, if the records you are requesting are not part of UHC" s records, if the health information you wish to amend is not part of the health information you are permitted to inspect and copy, or if, in the opinion of UHC, the records containing PHI are accurate and complete.

Right to an accounting of disclosures: You may request an accounting of disclosures of PHI made by UHC for any reason other than for treatment, payment or health operations. You must submit your request in writing to the United HomeCare Services Privacy Officer at 305-328-0891. Your request must specify the time period for the accounting after April 14, 2003. Accounting requests may not be made for periods in excess of six (6) years. UHC would provide the first accounting you request during any 12-month period without charge. Subsequent accounting requests may be subject to a reasonable fee.

Right to a paper copy of this notice: You have a right to a separate paper copy of this Notice at any time even if you have received this Notice previously. To obtain a separate paper copy, please contact the United HomeCare Services Privacy Officer at 305-328-0891.

COMPLAINTS: If you believe your privacy rights have been violated, or if you are dissatisfied with our privacy policies or procedures, you may file a complaint with UHC's Privacy Officer or with the Secretary of the Department of Health and Human Services. All complaints must be in writing.

We will not take any action against you or change our treatment of you in any way if you file a complaint.

CHANGES TO THIS NOTICE: UHC reserves the right to change this notice and make the new notice apply to Health Information we already have as well as any information we receive in the future. We will post a copy of our current notice at our office and on our website. The notice will contain the revised date on the first page.

---
WEB SITE DISCLAIMER

All materials posted on the website are subject to copyrights owned by United HomeCare or other individuals or entities. Any reproduction, retransmission, or republication of all or part of any document found on this site is expressly prohibited, unless United HomeCare or the copyright owner of the material has expressly granted its prior written consent to so reproduce, retransmit or republish the material. All other rights are reserved.

The names, trademarks, service marks and logos of United HomeCare appearing on this site may not be used in any advertising or publicity, or otherwise to indicate the organization's sponsorship of or affiliation with any product or service, without the organization's prior express written permission.

Although this Web site features links to other sites, United HomeCare takes no responsibility for the content or information contained on those sites, as we do not exercise editorial or other control over these sites.

This Web site provides information and services in furtherance of our mission. We make no representations about the suitability or accuracy of the information on this site for any purpose or use. The contents of the website are provided for informational purposes only.

United HomeCare accepts clients/patients for care regardless of age, race, color, national origin, religion, sex, disability, or any other category protected by law.

If you see any objectionable, inaccurate or improperly functioning content or features on this site, please contact Customer Service as soon as possible.

---
WEB PRIVACY

United HomeCare respects the privacy of visitors to its Web site. We strongly believe that if electronic commerce and online activities are to flourish, consumers must be assured that information provided online is used responsibly and appropriately.

Credit Card Account Information: Secure transaction methods are used when collecting credit card information over the Internet. United HomeCare does not disclose credit card account information provided by our clients. Information is submitted to the appropriate clearinghouse in order to obtain payment.

How We Use Cookies: Cookies are small text files that are sent to your computer when you logon to a Web site that allows us to identify you when you return to the site. United HomeCare uses cookies only to support the operations of our shopping cart. We do not use cookies to track your usage or any other personal information about you.

---
To file a written complaint with United HomeCare, please write your concerns to:
United HomeCare
Privacy Officer
8400 NW 33rd Street, Suite 400
Miami, FL 33122.

To file a written complaint with the federal government, please use the following contact information:
Office for Civil Rights
U.S. Department of Health and Human Services
200 Independence Avenue, S.W.
Room 509F, HHH Building
Washington, D.C. 20201

How to contact us: If you have questions or concerns regarding the privacy notice or confidentiality of your PHI please call UHC's Privacy Officer at 305-328-0891.