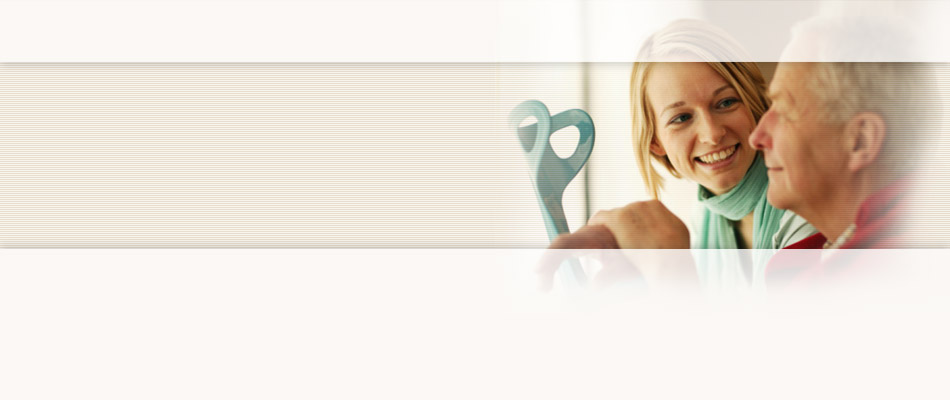 Testimonials
I think Bob was able to get the most out of how he wanted to spend the remaining part of his life because of your help and the amazing Wendy, his caregiver. His remaining time without the help of your organization would have been completely different and we thank you very much for all that you did to allow Bob, a Navy veteran with an incredible independent spirit, live as he wanted to.
Joe R., Caregiver to neighbor
Caregiver
Resource Center
TeleHealth Monitoring Services
The award-winning* TeleHealth Monitoring Services program from United HomeCare® makes it possible to monitor the chronic health conditions of clients at home and to help avoid situations that may lead to costly hospitalizations. It can be made available at no additional cost for clients that qualify for the program.
The wireless TeleHealth system allows clients or their family caregivers to monitor vital signs daily from home and submit information to their health care professionals, without daily visits from home care professionals. It is especially helpful for people with chronic conditions such as cardiac diseases, high blood pressure, pulmonary disease, diabetic diseases, and complex medical problems.
A central station nurse reviews the vital signs information and communicates with physicians and clients. The program empowers clients and family members as well as care providers by allowing them to monitor information online. It's an especially helpful tool for "long-distance" family caregivers who cannot be at their loved one's home every day to monitor health status.
For more information about the TeleHealth system, please contact the Customer Care Center at (305) 716-0710.
* United HomeCare was named winner of the Today's Caregiver magazine 2010 Caregiver Friendly Award for its TeleHealth Monitoring Services.