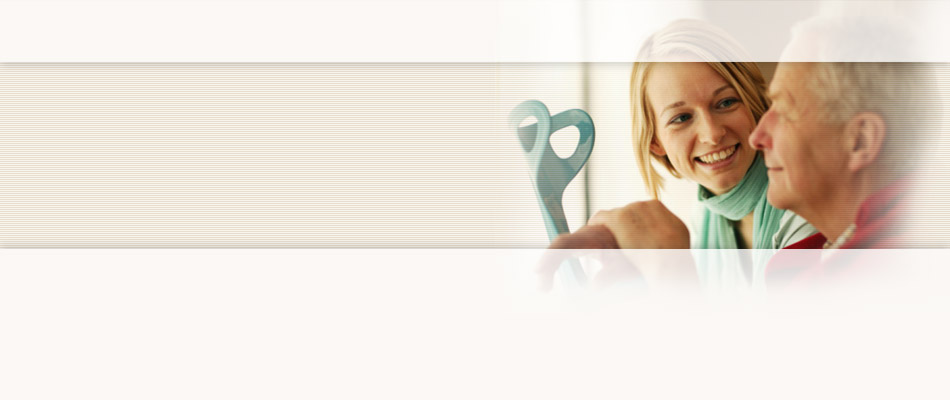 Testimonials
The program has helped me to survive and cope with my severe depressions and to help me cope with everyday problems that come with the depression. It gives me a better quality of life.
Denise D., Client, on the impact of Healthy IDEAS
Caregiver
Resource Center
Caregiver Support Resources
According to the National Alliance for Caregiving and AARP, 11 percent of the more than 20 million working Americans who care for aging parents or relatives will take a leave of absence and ultimately, 10 percent will leave their jobs.
Often these individuals are older, experienced staff members with skills and responsibilities that are vital to the organizations they serve. Employers can net multiple benefits by reaching out to employee caregivers with information and solutions to help them balance work and caregiving responsibilities.
United HomeCare® can help your employee caregivers in many ways:
Our Caregiver Resource Center, the only center in Miami dedicated exclusively to assisting non-professional caregivers for frail elderly and disabled adults.
We can help your human resources team integrate caregiver support services as an option in flexible health plan benefits.
We can also come to you with a free education program for employees called the Latte Series.
The United HomeCare Healthy Living, Aging Wisely Series
A Series of Free Caregiver Assistance Sessions for Employees with Caregiving Responsibilities
United HomeCare is happy to work with employers to schedule free information sessions for employees with caregiving responsibilities for frail elderly or disabled loved ones. We can come to your place of business and present a brief informational session with expert tips and resources to help employees balance work and caregiving responsibilities.
The United HomeCare Healthy Living, Aging Wisely Series curriculum offers several topic areas to choose from:
Caregiving Safety at Home
Stress Reduction Techniques
Good Nutrition for Healthy Eating
To learn more or schedule a Healthy Living, Aging Wisely Series event at your company, contact our Customer Care Center at (305) 716-0710.