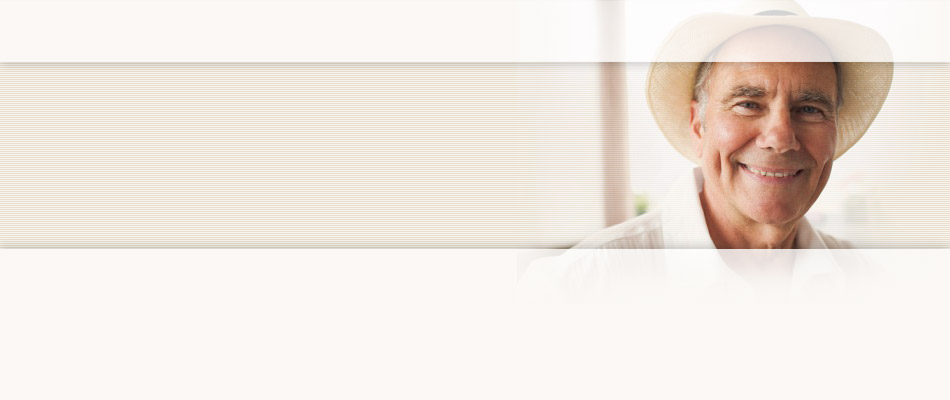 Testimonials
I think Bob was able to get the most out of how he wanted to spend the remaining part of his life because of your help and the amazing Wendy, his caregiver. His remaining time without the help of your organization would have been completely different and we thank you very much for all that you did to allow Bob, a Navy veteran with an incredible independent spirit, live as he wanted to.
Joe R., Caregiver to neighbor
News
United HomeCare honors Claude Pepper Award recipients and celebrates 42 years of serving South Florida's elderly community
May 6, 2016
United HomeCare® (UHC), South Florida's leading home care organization, honored the 2016 Claude Pepper Award recipients at its annual dinner held on Cinco de Mayo, May 5, 2016, at the Hilton Miami Downtown. Themed "42 Years and Beyond," hundreds attended the signature gathering for South Florida community leaders who embody the late Senator Claude Pepper's passion and leadership for older adults.
Senator Pepper worked tirelessly to improve the welfare of the elderly and the poor throughout his lifetime. The dinner and award ceremony represents the 22nd year United HomeCare has honored and recognized exceptional individuals and organizations who exemplify the spirit and ideal of the award's namesake.
This year, United HomeCare honored retired Congresswoman Carrie P. Meek with the Claude Pepper Lifetime Achievement Award and held a special birthday celebration in her honor surrounded by friends and family.
Five other extraordinary honorees from the private and public sector were also honored including Lourdes T. Rivas (Florida Medicaid Plan President for Amerigroup Florida & Simply Healthcare), Roman Gastesi (Monroe County Administrator), George Fernandez (Founder, Ride 2MD), Richard Lehrman, Esq. (Principal, Offices of Richard Alan Lehrman) and Max B. Rothman, J.D., L.L.M. (President & CEO of the Alliance for Aging).
With more than four decades of successful caring and proven quality-of-life solutions delivered in the comfort of home settings, United HomeCare remains committed to making a difference in the lives of South Florida's elderly and disabled adults by pioneering programs that improve and fulfill their lives.
To learn more about United HomeCare or give your support to its important cause, please visit: www.unitedhomecare.com and www.TheResidencesUHC.com, United HomeCare's model state-of-the-art LEED certified senior living facility, UHC's commitment to transforming senior living by providing a vibrant lifestyle that will keep the mind engaged, body active, and soul fulfilled.