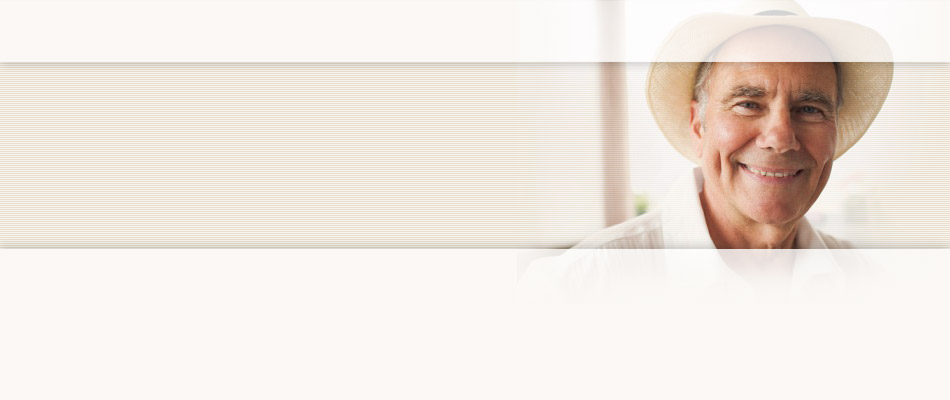 Testimonials
When I felt desolate and that all was lost, you have helped me in an extraordinary way. As a caregiver for my mother, I do not have enough words to thank you for the difference you have made in my life. You have given me back my faith during these very difficult financial times for me.
Karina A., Caregiver
News
United HomeCare honors the 2017 Claude Pepper Award Recipients and celebrates 43 years of serving South Florida's elderly community
May 11, 2017
United HomeCare® (UHC) a leader and pioneer in the provision of home and community-based care in South Florida held its Annual & Claude Pepper Awards dinner on May 11, 2017, at Jungle Island in Miami Beach, where hundreds of community leaders, healthcare professionals, and dignitaries gathered in honor of the 2017 Claude Pepper Award recipients. The signature gala, now in its 23rd year, pays tribute to the legacy of The Honorable Claude Pepper for his advocacy on behalf of the elderly and disabled, and honors exceptional individuals and organizations from the private and public sector who exemplify the spirit and ideals of the award's namesake.
Themed "Life is like riding a bicycle: you don't fall off unless you stop pedaling," and inspired by a quote by the late Senator Pepper, United HomeCare conveyed its promise to continue its mission of caring, one that it has rendered to thousands of elders, disabled adults, and caregivers in Miami-Dade County for 43 years.
United HomeCare proudly awarded the Claude Pepper Lifetime Achievement Award to Harve A. Mogul, President and CEO of United Way of Miami-Dade, and eight other extraordinary honorees: TD Bank, N.A., Corporate Service; Gerald and Maya Greenberg, Thelma Gibson Community Service; Florida Power & Light/NextEra Energy, Community Builder; Dr. Sara J. Czaja, Dr. Dolores M. Perdomo, and Chin Chin Lee MS, MSPH of The University of Miami Leonard Miller School Center on Aging, Education/Advocacy; and The Honorable Russell Benford, Deputy Mayor, Miami-Dade County, Public Service Award.
2017 event sponsors included Active Living sponsor, TD Bank; Green Living sponsor, Brown & Brown Insurance, Mobile Living sponsor; American Medical Depot; Inspired Living sponsors, All Covered, Duane Morris LLP, Florida Power & Light/NextEra Energy, Independent Living Systems, Ingham Retirement Group, Sapoznik Insurance Company, SunTrust Bank, N.A., The Honorable Bruno Barreiro, United Way of Miami-Dade; and Supportive Living sponsors, Alliance for Aging, Bayshore Dura Medical, University of Miami Miller School of Medicine, Florida Blue, the Brain Center, and Florida International University Herbert Wertheim College of Medicine, Robert Stempel College of Public Health & Social Work, Nicole Wertheim College of Nursing and Health Sciences; and Nurse Care, Holland & Knight, Little Havana Activities & Nutrition Centers, Camilo Lopez Furniture, Avison Young, Allison Weiss, and Jorge Luis Lopez Law Firm, and Bacardi U.S.A.
For more than four decades, United HomeCare has remained committed to its fundamental mission to provide elderly and disabled adults with dignity, independence and compassionate care, and is proud to help further Senator Claude Pepper's legacy by honoring exceptional individuals and corporations who exemplify Senator Pepper's principles, values, and tireless work on behalf of the elderly and disabled in America.
United HomeCare Services congratulates the 2017 Claude Pepper Award recipients and for their support and dedication to improving and making a difference in our clients lives. Thank you to all sponsors--past, present, and future for their support. Your contribution makes a difference!!
To learn more about United HomeCare or give your support to its important cause, please visit: www.unitedhomecare.com. To learn more about The Residences of United HomeCare, United HomeCare's newest, contemporary, LEED certified, and vibrant assisted living facility for seniors, please visit www.TheResidencesUHC.com.