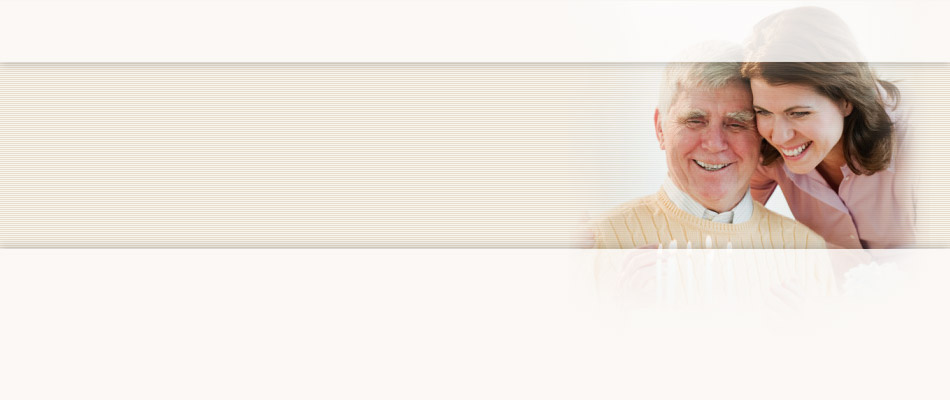 Testimonials
When I felt desolate and that all was lost, you have helped me in an extraordinary way. As a caregiver for my mother, I do not have enough words to thank you for the difference you have made in my life. You have given me back my faith during these very difficult financial times for me.
Karina A., Caregiver
United HomeCare
News / Events
Company News
---
August 22, 2010
United HomeCare Services Appoints Jeffrey Horstmyer, M.D., to its Board of Directors
United HomeCare Services (UHCS), a trusted leader in home health and community care, has appointed Jeffrey L. Horstmyer, M.D....
June 13, 2010
United HomeCare Services Part of National Study to Better Identify Late-Life Depression
South Florida Agency Partners with Cornell University on Research to Incorporate Depression Assessment and Intervention into Home Care.
May 27, 2010
United HomeCare Services Appoints Marcia Narine to Board of Directors
Ryder System, Inc., Executive to Lead Human Resources Initiative
April 28, 2010
United HomeCare Services Named Winner of 2010 Caregiver Friendly Award
United HomeCare Services (UHCS), the largest home health agency in South Florida, was named winner of the Today's Caregiver magazine 2010 Caregiver Friendly Award...
April 15, 2010
United HomeCare Services Invites Alzheimer's Patient Caregivers to Apply for No-Cost Support Program as Part of National Research Initiative
Community REACH II (Resources for Enhancing Alzheimer's Caregiver Health) Initiative Continues to Monitor Effectiveness of Evidence-Based Intervention to Help Diverse Dementia Caregivers.
April 8, 2010
United HomeCare Services Named Best Non-Profit By Miami Business Leaders
Greater Miami Chamber of Commerce Selects South Florida's Largest Home Care Agency for its 2010 NOVO Award
February 4, 2010
United HomeCare Services Donates $27,460 to Haiti Earthquake Relief
United HomeCare Services, a leading provider of in-home care, made a $27,460 donation to United Way of Miami's Operation Helping Hands in support of Haiti earthquake relief efforts.

United HomeCare Abre el Primer Centro de Recursos para Cuidadores en Miami
Los cuidadores de familia tienen un nuevo recurso para información y apoyo.

United HomeCare CEO Featured in Community Newspapers
Carlos Martinez, President and CEO of United HomeCare, wrote about the resources available for caring for elders in the South Florida community. The article ran in several local editions of Community Newspapers including the Kendall Gazette and the Coral Gables Gazette.