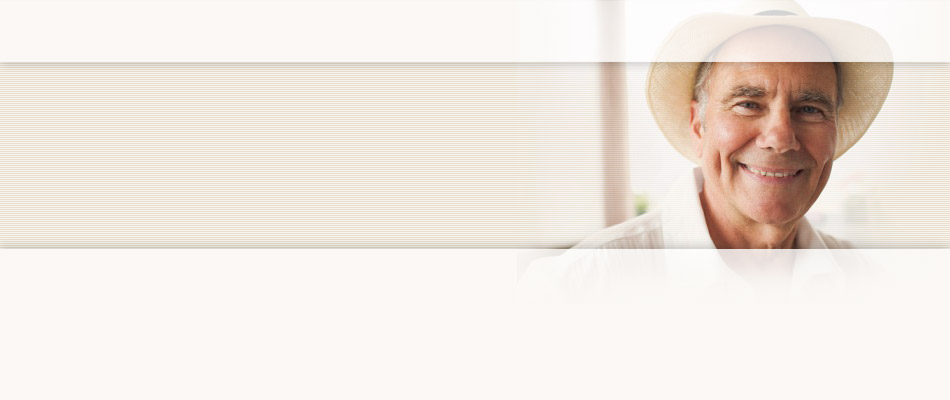 Testimonials
I would like all my staff to go through it. In general, I don't think they get all they need. It puts you in their shoes for a short time, makes you think, it sensitizes us, makes you more caring.
On the impact of the Caregiver Resource Center experience, Virtual Dementia Tour of Second Wind Dreams and P.K. Beville ®
News
United HomeCare Announces the 2014 Claude Pepper Award Honorees for "40 Years and Beyond"
March 26, 2014
United HomeCare® (UHC), South Florida's leading non-profit home and community-based care organization, has announced the recipients of the 2014 Claude Pepper Awards, recognizing exceptional contributions to the welfare of elderly and disabled adults in the community. The individuals and companies will be honored during the annual dinner on May 15 at Jungle Island in Miami.
The theme of this year's event – 40 Years and Beyond – commemorates United HomeCare's 40-year history of improving the lives of thousands of Miami-Dade County elderly and disabled residents. It also embodies a commitment to promote innovation and champion causes that continue to advance the delivery of home and community-based care.
"We are extremely proud of the past four decades spent helping families care for their elderly and disabled relatives in the comfort of their homes," said Jose Fox, president and CEO of United HomeCare. "This milestone anniversary also marks a new era in our mission to pioneer care that supports independent living as we set out to transform the assisted living landscape with The Residences of United HomeCare." United HomeCare broke ground this past January on The Residences of United HomeCare, a 122-suite senior living community in West Kendall.
The dinner will honor exceptional organizations and individuals from the community who exemplify the spirit and ideals of the award's namesake – the late U.S. Senator Claude Pepper. The event, which is now in its 20th year, has become a signature gathering for South Florida community leaders who advocate and demonstrate a strong concern for the special needs of older adults.
The Claude Pepper Awards for 2014 are:
Organizations:
Corporate Service – Healthcare: Kendall Regional Medical Center, Scott Cihak, President & CEO
Corporate Service: Greenberg Traurig, LLP, Cesar L. Alvarez, Co-Chairman
Corporate Service: Perry Ellis International, George Feldenkreis, Chairman & CEO
Individuals:
Community Builder/Contributor: Phillis Oeters, Corporate Vice President of Government and Community Relations, Baptist Health South Florida
Education/Advocacy: Jorge Luis Lopez, Esq., Jorge Luis Lopez Law Firm
Public Service: Congressman Eduardo "Eddy" Gonzalez, Florida House of Representatives – District 111 Chairman, Miami-Dade County Legislative Delegation
Thelma Gibson Community Service: Darryl K. Sharpton, CPA/ABV, Founder & Managing Partner, Sharpton, Brunson & Company, P.A.
The event begins with a cocktail reception at 5:45 p.m. The dinner and awards ceremony start at 7 p.m. For sponsorship, ticket and advertising information, please contact Steven Siegel at ssiegel@unitedhomecare.com or (305) 328-0887. For more information on United HomeCare, its services and ventures including The Residences of United HomeCare, and the Annual Dinner and Claude Pepper Awards.