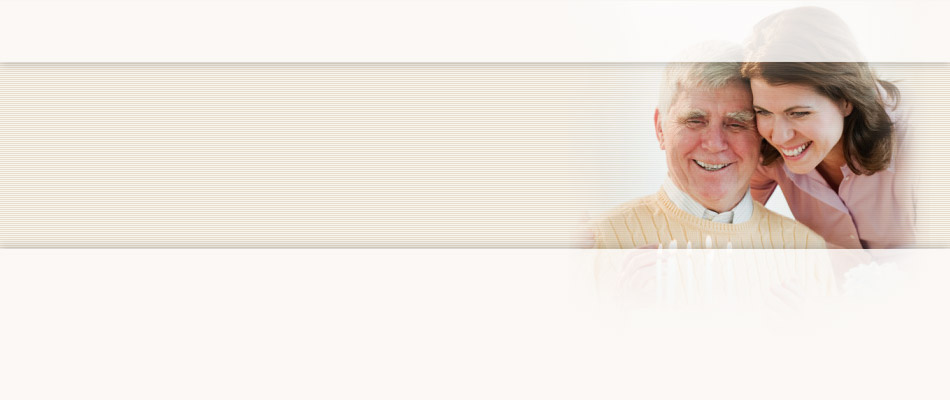 Testimonials
I think Bob was able to get the most out of how he wanted to spend the remaining part of his life because of your help and the amazing Wendy, his caregiver. His remaining time without the help of your organization would have been completely different and we thank you very much for all that you did to allow Bob, a Navy veteran with an incredible independent spirit, live as he wanted to.
Joe R., Caregiver to neighbor
United HomeCare
News / Events
Company News
---
September 10, 2012
Support Group for People with Early-Stage Alzheimer's and Their Caregivers
Sessions begin October 11, 2012 at the Caregiver Resource Center
August 14, 2012
United HomeCare Social Worker and Nutritionist Earn Home Care Association of Florida Awards
UnitedHomeCare's Maria Guadalupe Rodriguez-Viada, LCSW, MPH, and Simone De Oliveira,RD, were recently honored by the Home Care Association of Florida during the2012 Annual Conference and Tradeshow in Orlando for their outstandingcontributions and...
June 26, 2012
United HomeCare Names Mat Robie Executive Manager for Strategic Alignment
Paul Mathew "Mat" Robie has joined United HomeCare (UHC), one of the largest home health agencies in South Florida, as executive manager for strategic alignment. In this position, he supports the nonprofit agency's strategic business...
June 20, 2012
South Florida Champions for the Elderly and Disabled Honored at United HomeCare's 2012 Claude Pepper Memorial Awards
United HomeCare (UHC), one of the largest home health agencies in South Florida, recently hosted the 18th Annual Claude Pepper Memorial Awards event at Jungle Island in Miami. The event honored nine South Florida champions who, like the Honorable Claude...
May 31, 2012
United HomeCare Featured in Miami Today's "Best of Miami"
United HomeCare, Promoting Independence and Wellness since 1974
May 4, 2012
United HomeCare Presented with Beacon Award for Healthcare Services
United HomeCare (UHC), one of the largest home health agencies in South Florida, is this year's recipient of the Healthcare Services Award presented at the tenth annual Beacon Awards & Lifestyle Auction on April 25, 2012, at the Miami Marlins...
February 22, 2012
United HomeCare Nominated for the 10th Annual Beacon Awards
United HomeCare is proud to announce The Beacon Council has selected United HomeCare as a Nominee for their prestigious 10th Annual Beacon Awards in the Healthcare Services Category. The announcement was made last night at a private...
January 26, 2012
Family Caregivers in Need of Stress Relief Can Turn to a New Support Group from United HomeCare for Help
Complimentary Eight-Week Support Group Offered at the Caregiver Resource Center in Doral
July 20, 2011
United HomeCare Named Winner of 2011 Caregiver Friendly Award
United HomeCare (UHC), the largest home health agency in South Florida, was named winner of the Today's Caregiver magazine 2011 Caregiver Friendly Award in the service category.
March 30, 2011
United HomeCare Anuncia Premiados y Patrocinadores de Claude Pepper Awards 2011
United HomeCare (UHC) anuncia los premiados y patrocinadores del 17º evento de los premios Claude Pepper Memorial el 18 de mayo de 2011 en Jungle Island en Miami.