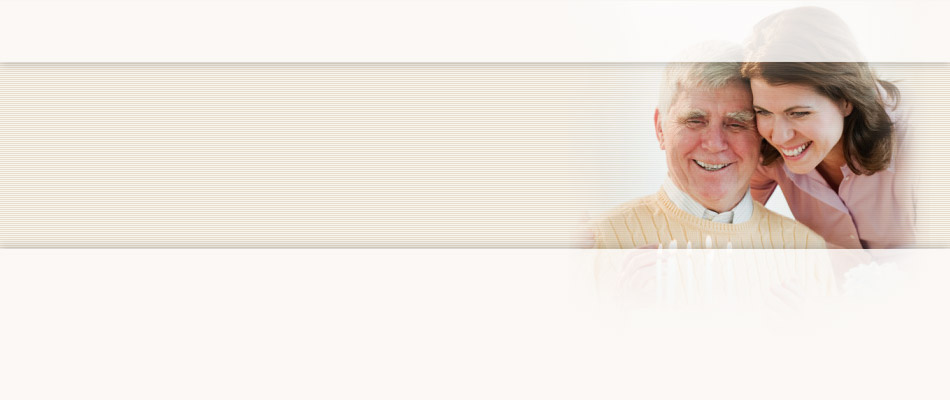 Testimonials
Two years ago, I was sent to a nursing home and I spent more than a year there. I was depressed. I felt like I was distanced from society. Thanks to the agency, I am able to live in my apartment. The agency has really made a difference in my life. I feel like I have almost erased my depression.
Elsa S., Client
United HomeCare
News / Events
Company News
---
March 12, 2019
Make Florida's aging safety net of programs for the elderly stronger | Opinion
For decades, national surveys have shown that older adults prefer to age in place, in familiar surroundings. These surveys underscore the fact that, "There's just no place like home." This is not just a tagline for United HomeCare, it's an integral part of our corporate DNA and mission.
September 22, 2017
Introducing The Residences at United HomeCare Speaker Series
Seniors and Family Caregivers are welcome to attend our speakers' series.
May 11, 2017
United HomeCare honors the 2017 Claude Pepper Award Recipients and celebrates 43 years of serving South Florida's elderly community
United HomeCare® (UHC) a leader and pioneer in the provision of home and community-based care in South Florida held its Annual & Claude Pepper Awards dinner on May 11, 2017, at Jungle Island in Miami Beach, where hundreds of community leaders,...
June 27, 2016
Jacqueline Torre, UHC Vice President of Human Resources, appointed to GMCC Board of Directors & Executive Committee
The Greater Miami Chamber of Commerce (GMCC) has appointed United HomeCare's Vice President of Human Resources, Jacqueline Torre, to its board of directors and executive committee. Ms. Torre holds a bachelor's degree from University of...
June 16, 2016
The Residences of United HomeCare featured in Miami Today's Best of Miami 2016
For more information, please call 786.878.5140 or visit www.TheResidencesUhc.com
May 6, 2016
United HomeCare honors Claude Pepper Award recipients and celebrates 42 years of serving South Florida's elderly community
United HomeCare® (UHC), South Florida's leading home care organization, honored the 2016 Claude Pepper Award recipients at its annual dinner held on Cinco de Mayo, May 5, 2016, at the Hilton Miami Downtown. Themed "42...
May 4, 2016
United HomeCare Celebrates Carrie Meek's 90th Birthday, Honors Five Other Senior Advocates
South Florida's leading home care organization, will honor retired Congresswoman Carrie P. Meek with their Claude Pepper Lifetime Achievement Award this Thursday, May 5th at the company's annual dinner at the Hilton Miami Downtown, 1601 Biscayne Boulevard, starting at 7 PM.
November 10, 2015
United HomeCare CEO Featured in Community Newspapers
Carlos Martinez, President and CEO of United HomeCare, wrote about the resources available for caring for elders in the South Florida community. The article ran in several local editions of Community Newspapers including the Kendall Gazette and the Coral Gables Gazette.
October 14, 2015
United HomeCare's Melissa Llau was prominently featured in a Miami Herald article
United HomeCare and our case manager Melissa Llau were prominently featured in a Miami Herald article entitled "Productivity can soar when working from home" published October 14th, 2015. Written by Herald reporter Cindy Krischer Goodman, the article...
August 3, 2015
United HomeCare Senior Executives meet with Miami Dade County Mayor Carlos Gimenez
UHC execs joined other elder care organizations in a meeting hosted by the Mayor to address concerns and challenges facing their operations as they serve the elderly in Miami-Dade County.