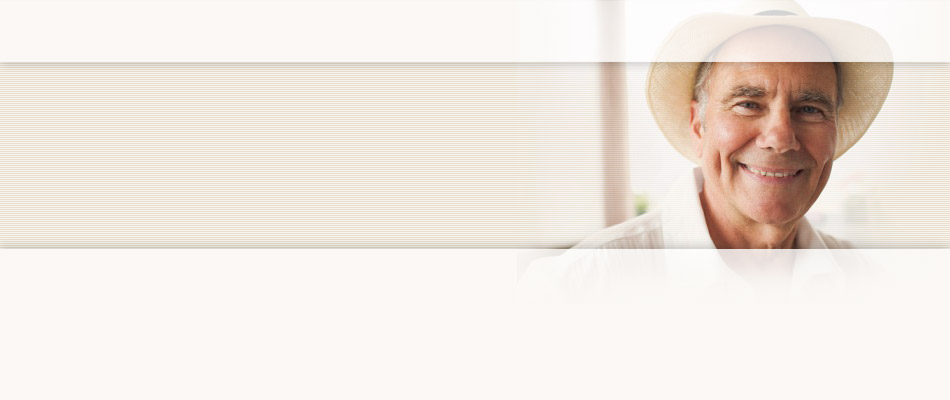 Testimonials
It makes me understand better what elderly people go through in their daily lives.
On the impact of the Caregiver Resource Center experience, Virtual Dementia Tour of Second Wind Dreams and P.K. Beville ®
News
United HomeCare Honors 2014 Claude Pepper Award Recipients During "40 Years and Beyond" Annual Dinner
May 22, 2014
United HomeCare® (UHC), South Florida's leading non-profit home health and community-based care organization, hosted its annual dinner honoring Claude Pepper Award recipients at Jungle Island in Miami on May 15, 2014. More than 550 corporate and community leaders gathered to salute the recipients who, like the Honorable Claude Pepper, have made significant contributions towards the needs of the growing elderly and disabled population in Miami-Dade County.
This year's event was themed "40 Years and Beyond" in celebration of UHC's 40th anniversary as an organization dedicated to improving the lives of South Florida's elderly and disabled. The evening began with a cocktail reception and silent auction, followed by an elegant dinner and awards presentation emceed by CBS4 news anchor and two-time Emmy Award winner Elliot Rodriguez. Miami-Dade County Mayor Carlos A. Gimenez was also in attendance to proclaim May 15, 2014 as United HomeCare Day.
"40 Years and Beyond represents United HomeCare's commitment to celebrating our past, embracing our future and championing causes that deliver quality care to our community's elderly and disabled adults," said José R. Fox, president and CEO of United HomeCare. "We are proud to honor those who share in our dedication to change the lives of thousands of our most frail residents through the Claude Pepper Awards."
2014 award recipients included:
ORGANIZATIONS:
Corporate Service – Healthcare:
Kendall Regional Medical Center
Scott Cihak, President and CEO
Corporate Service:
Greenberg Traurig, LLP
Cesar L. Alvarez, Co-Chairman/li>
Corporate Service:
Perry Ellis International
INDIVIDUALS:
Community Builder:
Phillis Oeters
Corporate Vice President of Government and Community Relations, Baptist Health South Florida
Education/Advocacy:
Jorge Luis Lopez, Esq.
Jorge Luis Lopez Law Firm
Public Service:
The Honorable Eduardo "Eddy" Gonzalez
Florida House of Representatives – District 111 Chairman, Miami-Dade County Legislative Delegation
Thelma Gibson Community Service:
Darryl K. Sharpton, CPA/ABV
Founder & Managing Partner, Sharpton, Brunson & Company, P.A.
The milestone anniversary also marks a new era in UHC's mission to pioneer care that supports independent living as the organization sets out to transform the assisted living landscape with The Residences of United HomeCare, a 122-suite senior living community in West Kendall scheduled for completion this winter.
Major sponsors of this year's event included Advanced Care Solutions, Amerigroup and TD Bank. BankUnited, Brown & Brown, Greenberg Traurig and SunTrust Bank were Pillar Sponsors. Cornerstone Sponsors included Baptist Health of South Florida, Commissioner Bruno A. Barreiro, Florida Blue, Florida Power & Light Co., Jorge Luis Lopez Law Firm, Leon Medical Centers, Nurse Care, and rbb Public Relations. Other sponsors were Ingham Retirement Group, Alliance for Aging, Camillus House, Colliers International South Florida, Comcast, Community Medical Group, Duane Morris, LLP, FirstBank of Florida, FIU College of Nursing & Health Sciences, FIU Herbert Wertheim College of Medicine, FIU College of Public Health & Social Work, Hays Companies, Health Council of South Florida, Jewish Community Services, Kendall Regional Medical Center, Miami Dade College, MCM, Milner, Morrison, Brown, Argiz & Farra, LLP, National Marketing Group Services, Pacific National Bank, Perry Ellis International, Rodriguez and Quiroga Chartered Architects, Ronald L. Book. P.A., The Heat Group and University of Miami Miller School of Medicine.