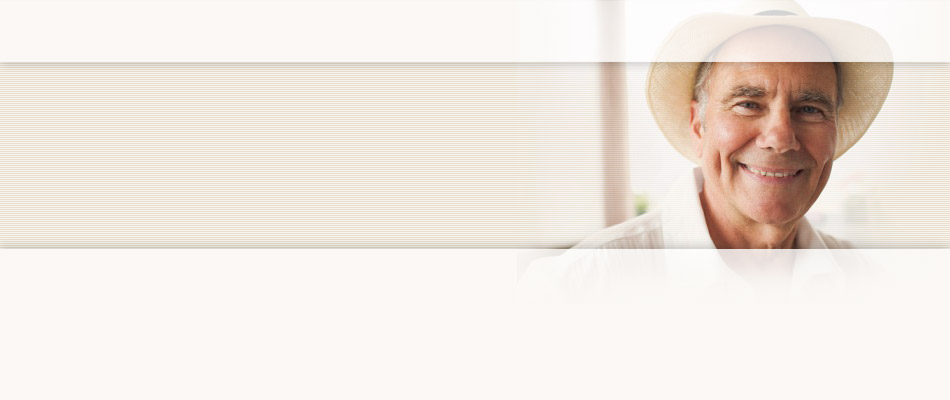 Testimonials
I take care of both my parents and haven't had a day off in almost 4 years. The respite five hours a week is such a blessing. It gives me time to run errands and if I have time left over, I take myself out to lunch or go to a park and read a book. Those five hours are a gift of time that I never had.
Teri D., Caregiver
News
United HomeCare Announces the 2013 Claude Pepper Award Recipients and Sponsors
April 5, 2013
United HomeCare (UHC) announces the award recipients and sponsors for the 19th Annual Claude Pepper Memorial Awards Dinner on May 16, 2013, at Jungle Island in Miami. Univision 23 Reporter and News Anchor Sandra Peebles will serve as Mistress of Ceremony for this prestigious occasion.
The event honors Florida's finest citizens and organizations that, like the Honorable Claude Pepper, have made a significant contribution to meeting the needs of the elderly and/or the disabled in Miami-Dade County. Over the past 19 years, the event has become a signature gathering of South Florida's most dedicated individuals and organizations.
"We're proud to host the awards ceremony to carry on Claude Pepper's legacy, and this year's honorees will receive deserving recognition for their notable work and contributions on behalf of the community," said José R. Fox, president and chief executive officer of UHC.
Confirmed award recipients for 2013 are:

Community Builder/Contributor:
Manny Diaz, Esq., Lydecker | Diaz Attorneys & Counselors at Law

Corporate Service:
Gladys Reed, Executive Vice President/Market, President, BankUnited N.A.

Education/Advocacy:
John A. Rock, MD, Founding Dean and Senior Vice President for Health Affairs, FIU Herbert Wertheim College of Medicine

Public Awareness/Media:
Cesar Conde, President, Univision Networks

Public Service:
The Honorable Anitere Flores, The Florida Senate

Public Service:
The Honorable Rene Garcia, The Florida Senate

Thelma Gibson Community Service:
Linda S. Quick, President, South Florida Hospital & Healthcare Association

Active Living Award:
United Flying Octogenarians

Major sponsors to date for the 2013 event include:

Presenting Sponsor:
Advanced Care Solutions

Event Sponsor:
TD Bank

Platinum Sponsors:
BankUnited and Brown & Brown Insurance

Gold Sponsors:
Amerigroup, FPL and Medline Industries

Silver Sponsors:
Akerman Senterfitt, Alliance for Aging, Baptist Health South Florida, Becker & Poliakoff, P.A., Colliers International South Florida, FIU Herbert Wertheim College of Medicine, FIU Stempel College of Public Health & Social Work, FIU College of Nursing & Health Services, Hays Companies, Health Council of South Florida, Ingham Retirement Group, JAXI Builders, Miami Jewish Health System, rbb Public Relations, Simply Healthcare Plans, South Florida Hospital & Healthcare Association, SunTrust Bank, University of Miami Miller School of Medicine.

In-kind Sponsors:
Bacardi U.S.A., Inc., Original Impressions and PR Press, Inc.
Throughout his 60-year career of public service at the local, state and national level, Claude Pepper fought for the rights and the welfare of the elderly and the poor. He understood that health care in the home and community was indispensible to the well-being of older Americans and worked tirelessly towards improvements in these and other services until his death in 1989.
The event includes a cocktail reception and silent auction starting at 5:45 p.m. The dinner and awards ceremony starts at 7 p.m. For sponsorship, ticket and advertising information, please contact Blanca Ceballos at (305) 328-0875 or bceballos@unitedhomecare.com.
United HomeCare is a private 501(c)(3) non-profit home health and community care organization dedicated to making people's lives better with proven quality-of-life solutions delivered in the comfort of home settings. Based in Miami, Florida, UHC is a trusted industry leader known for pioneering advances in home care programs, disease management services, and educational support programs to help families care for elderly and disabled relatives in homes or other community settings.