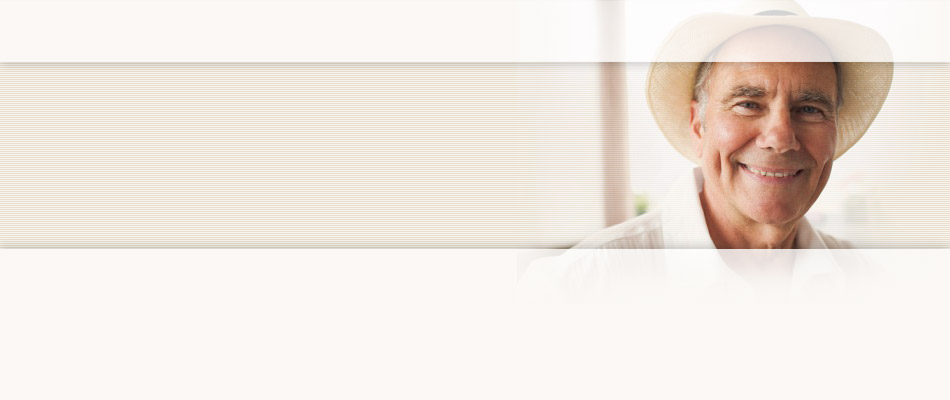 Testimonials
It helped me to realize how much we take for granted on a daily basis, simple tasks that we don't even talk about. Not remembering all the instructions was upsetting.
On the impact of the Caregiver Resource Center experience, Virtual Dementia Tour of Second Wind Dreams and P.K. Beville ®
News
United HomeCare Featured in Miami Today's "Best of Miami"
May 31, 2012
United HomeCare, Promoting Independence and Wellness since 1974
United HomeCare has been dedicated to making people's lives better with proven quality-of-life solutions delivered in the com- fort of home settings for more than 38 years. As a private not- for-profit home health and community care organization, UHC is a trusted industry leader known for pioneering advances in home care programs, disease management services, and educational support programs to help families care for elderly and disabled relatives in homes or other community settings.
The Early Years
United HomeCare was born of the United Way in 1974 as a local response to the passing of the Older Americans Act in 1965, the first federal initiative aimed at providing comprehensive social services for older adults. The Miami-based agency became an independent organization in 1979, governed by a volunteer Board of Directors, and continued to fill an unmet need in the community even under financial constraints. In 1989, José R. Fox took over as President and CEO of United HomeCare, instilling new hope into the organization with a new management team and a restructuring of operations. Within three years, United HomeCare had established a stronger financial position and implemented an aggressive growth plan that continues to this day.
New Opportunities
UHC developed and implemented programs to reach entirely new segments of the senior and disabled populations, becoming a Medicaid licensed Home Health Agency in 1993 and Certified Medicare Agency in 1998. In 1994, United HomeCare established the Claude Pepper Memorial Awards, named after the late Senator Claude Denson Pepper, a champion of issues and programs for the elderly. The awards are now given each year to corporations and individuals who follow in his footsteps. At this year's 18th annual program more than $200,000 was raised to help UHC fulfill the unmet home care needs of individuals in Miami-Dade County.
In 2004, United HomeCare achieved accreditation from the Community Health Accreditation Program (CHAP), a national accrediting organization for home care providers. That year, UHC also established its Nursing Home Diversion Program, helping to keep at-risk seniors and disabled adults out of institutional settings and comfortable at home.
The Mission Continues
United HomeCare revenue has more than doubled in size since 2005 when it was $17 million to $39.8 million in 2011. Today, United HomeCare is one of the largest home health and community care services organizations in Florida and the largest Community Care for the Elderly (CCE) lead agency in Miami-Dade County. With a staff of more than 800 employees and volunteers, the agency provides more than 17,000 hours of care each week to approximately 4,500 clients across Miami-Dade County Florida.
Today UHC provides a comprehensive offering of nearly 30 healthcare and home care services – everything from nursing care and occupational and physical therapy to clinical and medical social work and homemaker services, such as housekeeping and meal delivery. Programs for caregivers include education, counseling and respite services. They are delivered by a variety of professionals, encompassing skilled nurses, certified case managers, licensed social workers, home health aides, therapists, and dietitians. In order to reach as many clients as possible in need of services, UHC offers a variety of programs, working with a full spectrum of payer sources: Medicare, Medicaid and other state-funded programs, private long-term care insurers, and direct private pay programs.
UHC continues to expand its program offerings and, most recently invested in a comprehensive Caregiver Resource Center. The first of its kind in Miami, the center is dedicated exclusively to assisting non-professional caregivers of frail elderly and disabled adults. The agency is also focused on advancing home and community-based care through its engagement in national and local research initiatives. In recognition of its many achievements, United HomeCare was the recipient of the Beacon Council's 2012 Healthcare Services Award and the Greater Miami Chamber of Commerce's 2010 NOVO Award as best non-profit organization. The agency has also been honored twice by Today's Caregiver magazine with a Caregiver Friendly Award, first for its innovative TeleHealth Monitoring program, and most recently for the Caregiver Resource Center.