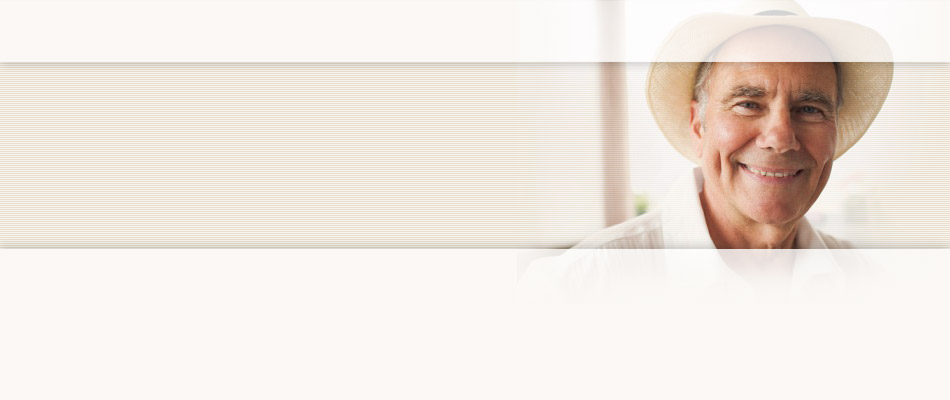 Testimonials
It is during times of need, during stressful situations, the challenge of taking care of the elderly that one can only hope that those who are designated to offer and respond to your needs "are there and fulfill their other part of the challenge" which in this case was United HomeCare, and it was performed.
Bertha A., Caregiver
News
United HomeCare Anuncia Premiados y Patrocinadores de Claude Pepper Awards 2011
March 30, 2011
United HomeCare (UHC) anuncia los premiados y patrocinadores del 17º evento de los premios Claude Pepper Memorial el 18 de mayo de 2011 en Jungle Island en Miami.
El evento honra a las mejores organizaciones y ciudadanos de la Florida que como el Honorable Claude Pepper, han hecho una contribución significativa para satisfacer las necesidades de las personas mayores y/o discapacitadas en el Condado de Miami-Dade. Durante los últimos 17 años, el evento se ha convertido en una importante reunión de las organizaciones y personas más dedicadas en el Sur de la Florida.
"Estamos orgullosos de presentar la ceremonia de premiación para continuar el legado de Claude Pepper. Este año, los homenajeados serán reconocidos por la comunidad por su trabajo y sus notables contribuciones", dijo José R. Fox, presidente y gerente general de UHC.
Premiados confirmados para el 2011 son:
Servicio de Cuidado de Salud: Dr. Victor Perez, Bascom Palmer Eye Institute
Conciencia Pública/Medios de Comunicación: Garth Reeves, Sr., The Miami Times
Servicio Público: The Honorable Nan H. Rich, The Florida Senate
Servicio Comunitario Thelma Gibson: Dr. Paul R. Ahr, Camillus House
Defensa: Robert M. Levy, Robert Levy & Associates
La Maestra de Ceremonias del evento será Diana Gonzalez, reportera de salud para el noticiero NBC6..
Patrocinadores principales hasta la fecha para el evento 2011 incluyen a:
Patrocinador Oficial: Advanced Care Solutions
Patrocinadores Platinum: Brown & Brown Insurance and TD Bank
Patrocinadores de Oro: FPL and Medline Industries
Patrocinadores de Plata: A & C Medical Equipment, Alliance for Aging, Blue Cross Blue Shield of Florida, Compuquip, Dale Carnegie Training, Go! Systems, Hays Companies, Ingham Retirement Group, Medi-Nurse, rbb Public Relations, Sharp Electronics Corporation, South Florida Medical Equipment, Southern Winds Hospital, The Fuentes Consulting Group
A lo largo de su carrera de 60 años de servicio público a nivel local, estatal y nacional, Claude Pepper luchó por los derechos y el bienestar de los ancianos y de los pobres. Él entendía que el cuidado de la salud en el hogar y en la comunidad era indispensable para el bienestar de los estadounidenses de edad avanzada y trabajó incansablemente para mejorar estos y otros servicios hasta su muerte en 1989.
El evento incluye un cóctel de recepción y una subasta silenciosa a partir de las 5:45 p.m. La cena y ceremonia de premios empieza a las 7 p.m. Para información sobre patrocinio, boletos y publicidad, por favor comuníquese con Amber Hoffman al (305) 716-0729 o ahoffman@unitedhomecare.com.