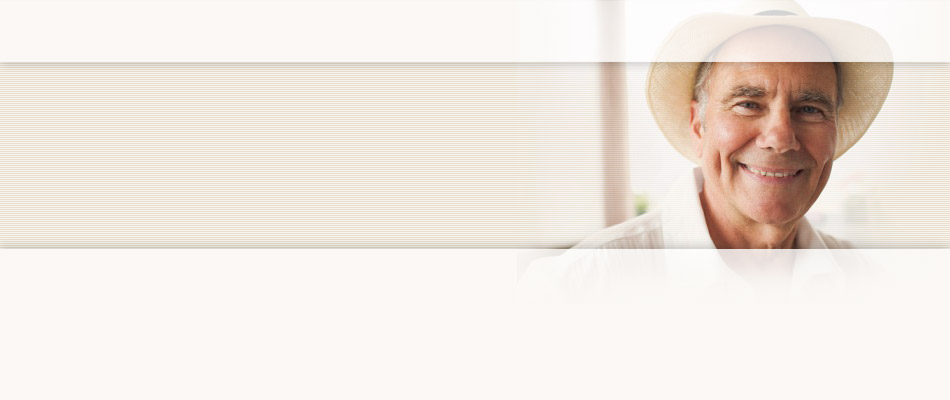 Testimonials
It is during times of need, during stressful situations, the challenge of taking care of the elderly that one can only hope that those who are designated to offer and respond to your needs "are there and fulfill their other part of the challenge" which in this case was United HomeCare, and it was performed.
Bertha A., Caregiver
News
United HomeCare Announces the 2011 Claude Pepper Award Recipients and Sponsors
March 30, 2011
United HomeCare (UHC) announces the award recipients and sponsors for the 17th Annual Claude Pepper Memorial Awards event on May 18, 2011, at Jungle Island in Miami.
The event honors Florida's finest citizens and organizations that, like the Honorable Claude Pepper, have made a significant contribution to meeting the needs of the elderly and/or the disabled in Miami-Dade County. Over the past 17 years, the event has become a signature gathering of South Florida's most dedicated individuals and organizations.
"We're proud to host the awards ceremony to carry on Claude Pepper's legacy, and this year's honorees will receive deserving recognition for their notable work and contributions on behalf of the community," said José R. Fox, president and chief executive officer of UHC.
Confirmed award recipients for 2011 are:
Health Care Service: Dr. Victor Perez, Bascom Palmer Eye Institute
Public Awareness/Media: Garth Reeves, Sr., The Miami Times
Public Service: The Honorable Nan H. Rich, The Florida Senate
Thelma Gibson Community Service: Dr. Paul R. Ahr, Camillus House
Advocacy: Robert M. Levy, Robert Levy & Associates
Serving as Master of Ceremonies for the event will be Diana Gonzalez, health reporter for NBC6 News.
Major sponsors to date for the 2011 event include:
Presenting Sponsor: Advanced Care Solutions
Platinum Sponsors: Brown & Brown Insurance and TD Bank
Gold Sponsors: FPL and Medline Industries
Silver Sponsors: A & C Medical Equipment, Alliance for Aging, Blue Cross Blue Shield of Florida, Compuquip, Dale Carnegie Training, Go! Systems, Hays Companies, Ingham Retirement Group, Medi-Nurse, rbb Public Relations, Sharp Electronics Corporation, South Florida Medical Equipment, Southern Winds Hospital, The Fuentes Consulting Group
Throughout his 60-year career of public service at the local, state and national level, Claude Pepper fought for the rights and the welfare of the elderly and the poor. He understood that health care in the home and community was indispensible to the well-being of older Americans and worked tirelessly towards improvements in these and other services until his death in 1989.
The event includes a cocktail reception and silent auction starting at 5:45 p.m. The dinner and awards ceremony starts at 7 p.m. For sponsorship, ticket and advertising information, please contact Amber Hoffman at (305) 716-0729 or ahoffman@unitedhomecare.com.