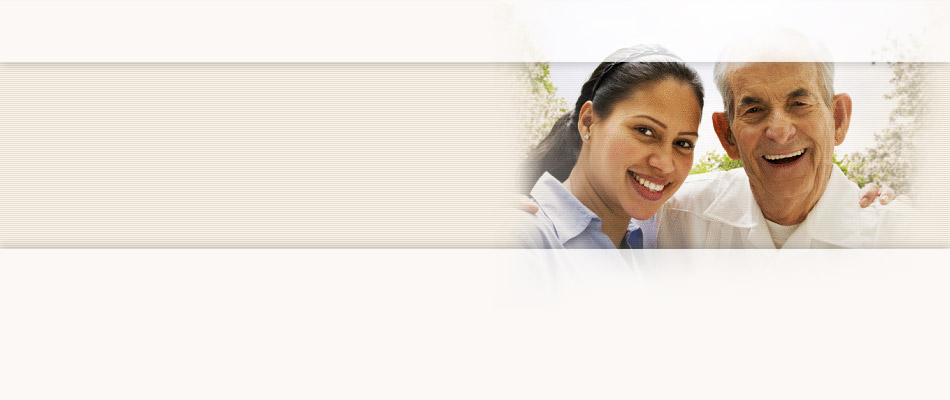 Testimonials
When I felt desolate and that all was lost, you have helped me in an extraordinary way. As a caregiver for my mother, I do not have enough words to thank you for the difference you have made in my life. You have given me back my faith during these very difficult financial times for me.
Karina A., Caregiver
Over 40 Years
of Caring
Careers at UHC
Please submit all resumes and job inquiries to:
United HomeCare®
Human Resources Department
Attn: Saray Nuno
8400 N.W. 33rd Street, Suite 400
Miami, FL 33122

Phone: (305) 716-0710
Fax: (305) 716-0813
E-mail: employment@unitedhomecare.com
Current Openings
Home Health Aide
The Home Health Aide performs personal care and other supportive services to the patient under the supervision of the Clinical Team Manager.
Licensed Clinical Social Worker (Per-diem)
The License Clinical Social Worker is responsible for the development and implementation of counseling services provided to eligible clients.
Physical Therapist
The Physical Therapist is responsible for administering therapy treatments, according to pre-determined plan of care. The Physical Therapist is responsible for putting into practice the proper procedures and techniques, assessment and Coordination of established plans.
Registered Nurse
The Registered Nurse is responsible for direct patient care in the home under the supervision of the physician and Clinical Director.
Case Manager
The Case Manager is responsible for providing a series of activities which includes planning, arranging for, and coordination of appropriate community based services for an eligible Client. It may include providing referral, comprehensive assessment and monitoring of client's progress to assure the effective delivery of services. Work to coordinate all available resources on behalf of agency clients.