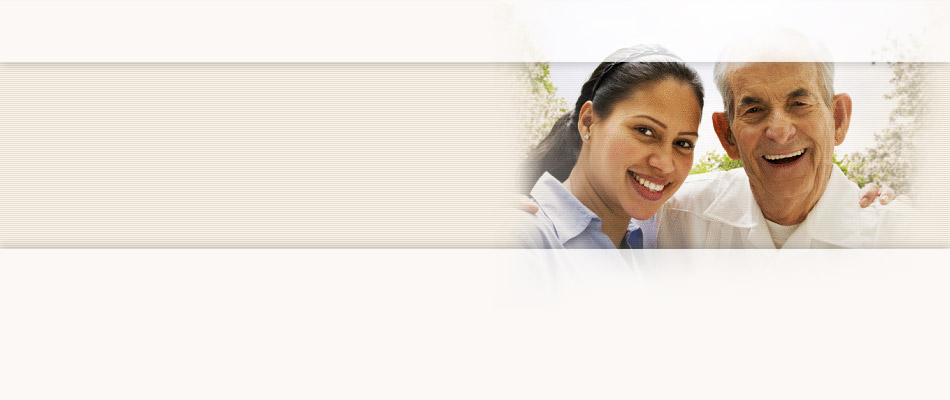 Testimonials
Telehealth has kept me balanced and has saved us from many unnecessary ER/hospitalization visits. It's not just a machine, it is the ability to speak with a nurse, which is my life line.
Surama O. & Alva C., clients
Management Team
Carlos L. Martinez, CPA
President & CEO
Carlos L. Martinez is President and Chief Executive Officer of United Home Care (UHC), a 501(c)(3) non-profit home health and community care organization based in Miami, Florida. UHC is dedicated to the promotion of independence and wellness for older adults through proven quality-of-life solutions delivered primarily in the comfort of a home setting. In his leadership role, Martinez sets the priorities and provides strategic guidance for all of the organization's business and operating units and oversees the management of 850 employees, consisting of home health aides, case managers, licensed clinical social workers, nutritionists, nurses and clinicians. 
        Since joining United HomeCare in 2008, Mr. Martinez has played a key role in the growth and diversification of the organization's products and services. Martinez is an active member of various business and healthcare focused organizations and is a Board Member of the Greater Miami Chamber of Commerce, Board of Trustee member of the Florida Council on Aging and board member of the Florida Association of Service Providers. He is member the United Way of Miami-Dade Older Adult Task Force and collaborator and member of Remington Post-Acute Care Continuum Collaborative, Greater Miami Chamber of Commerce, and South Florida Hispanic Chamber of Commerce. 
       Mr. Martinez is a recipient of the South Florida Hispanic Chamber of Commerce's Hispanic Leadership Award in the President's Distinguished Community Service Award category (2016) and recipient of the Latino Center on Aging Golden Age Award for Home Care Leadership (2018), and the United Way of Miami-Dade Monsignor Walsh Outstanding Human Services Professional Award (2020). 
     Mr. Martinez is a graduate of Harvard Business School Leadership in Non-Profit Management Program and Cornell University Executive Healthcare Leadership Program. He is a distinguished alumnus of Miami Dade College featured in the "I AM MDC" campaign and alumnus of St. Thomas University, a licensed Certified Public Accountant (State of Texas) and member of the Texas Society of Public Accountants. 

 


United HomeCare® is a private 501(C)(3) nonprofit organization with a history of nearly half a century helping families care for their aging relatives and transforming the landscape of home and community services by promoting independence and quality of life for older adults. United HomeCare is a trusted industry leader known for pioneering advances in home care programs, disease management services, and educational support programs for seniors. United HomeCare is a designated Community Care for the Elderly (CCE) Lead Agency, designated Alzheimer's Disease Initiative service provider, Managed Long Term Care home care services provider, and United Way Impact Partner that holds a market leadership position in Miami-Dade County since 1973.